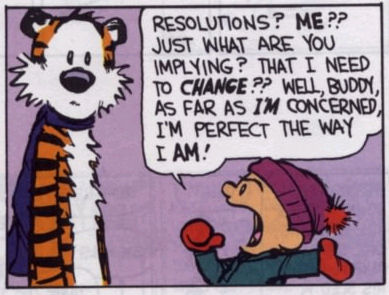 For years, my New Years Even tradition was to go to First Night in Albany. Part of the tradition was to visit City Hall, write my resolution on a post card and hang it on the tree. The post card was mailed to you in July, so you could see how you were progressing.
In theory - a great idea. In practice - not so much.
It was then that I decided this whole weight-loss thing was not a good resolution. Mostly because it's a whole mind-set, lifestyle-type change that requires more than just a wave of my pen. I decided my resolutions needed to be more task-oriented. In 2009, I resolved to learn to back into a parking spot - a skill I sorely lacked. It worked. In 2010, I resolved to go on a roller coaster - and I
came pretty darn close
.
With that in mind, I've decided that 2011 is the year I will:
Become a paid writer/blogger
Take a class that is
not
insurance related
Make some healthier choices
Save some money for Christmas
Eventually get through that pile of mail
What will you do in 2011?